Do you also find Christmas the most enjoyable time of the year? The atmosphere of warmth and cosiness with candles and good food with family and friends. A trip to a Christmas market brings you into even higher Christmas atmospheres. Visit a cozy Christmas market around the dark days before Christmas. In the picturesque, nostalgic cities near Bungalowpark De Bremerberg you will find yourself in the time of Charles Dickens.
11 December The De IJsvogel Foundation organizes a cozy Winter Fair in the center of Biddinghuizen with numerous stalls and activities and also De Lichtjestour: an attractive procession of illuminated tractors simmering through Biddinghuizen. Departure is at 6 p.m. Around 8 p.m. there is a spectacular stunt show for young and old in the heart of the center.
On Saturday 18 and Sunday 19 December 2021, the historic city center of Kampen will once again be dominated by the open-air theater festival 'Christmas in Old Kampen' for two days. A large part of the city center is used as a theater; on stages, on the street, in cozy neighborhoods and alleys and in the shop windows. All sorts of theater companies and the children of the local music school provide spectacular, moving, impressive and humorous performances. They sing, dance and make music. Often by residents of the streets themselves!
On Friday 10 and Saturday 11 December 2021, the atmospheric city center of Harderwijk will be the backdrop for a special, theatrical walk. Witness the Christmas story brought to life by over 250 actors, singers, musicians and dancers. Travel through time. Allow yourself to be carried away to the past, through the present and take a look at the future.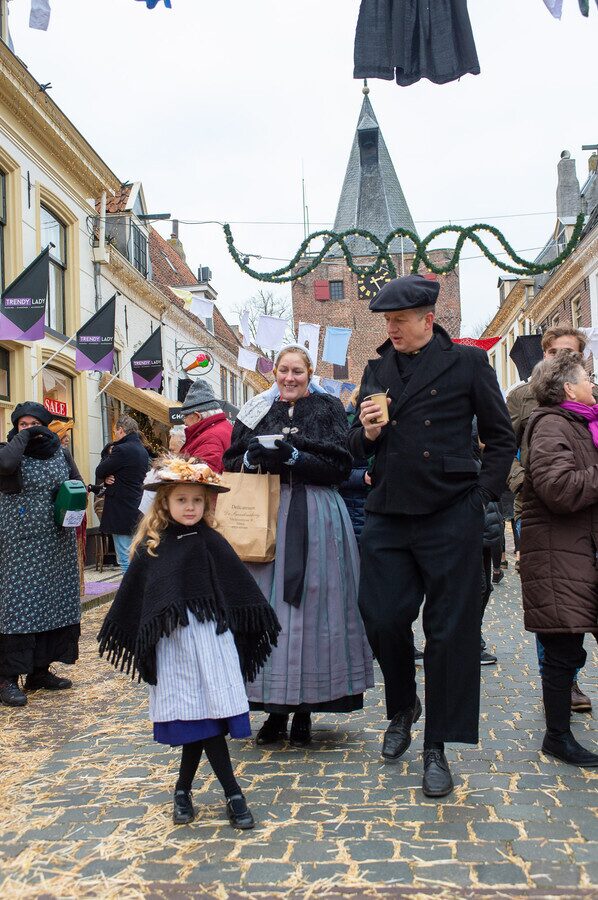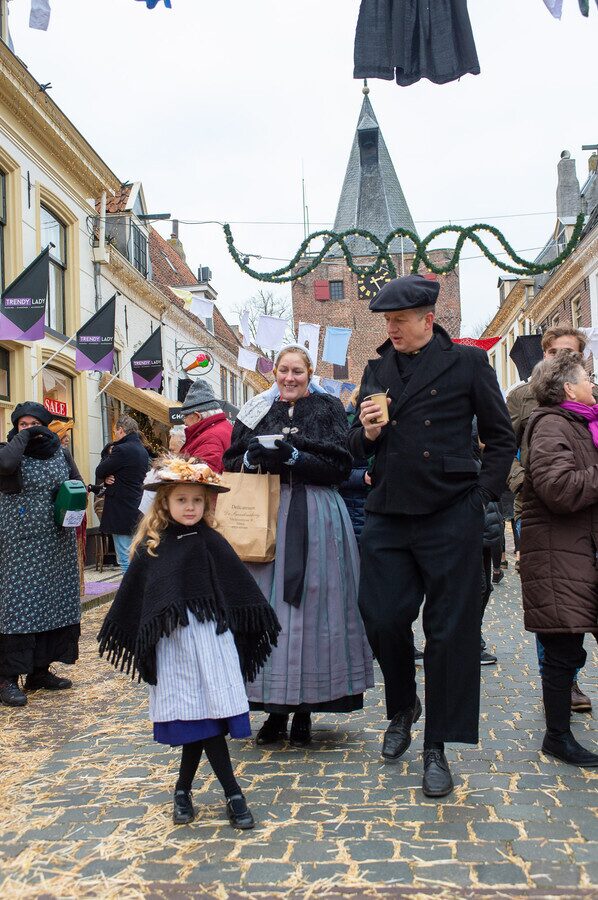 Elburg | Winter in the Fortress
In December the beautiful, monumental city center of Elburg goes a hundred years "back in time". The cozy streets and narrow alleys, the beautifully renovated buildings and facades radiate the atmosphere of a century ago. At one of the many fire pits you can warm up with a mulled wine, chocolate milk or one of the many other goodies. The market has attractive stalls with, among other things, beautiful flea market stalls! And of course the children are not forgotten, let them float in the nostalgic whirligig or ride a round in a real steam train.
Unfortunately, Winter in de Vesting is canceled in December 2021. Hopefully another edition in 2022