Veluwe lake
Theme parks
Aquatics
Bicycles
Nature areas
Surroundings | Something for everyone
Within a radius of 10 km from Bungalowpark De Bremerberg, there are plenty of recreational opportunities. Whether you want to put on your walking shoes, relax completely, make an active holiday or want to experience endless fun during one of the many water sports activities. For those who like to sniff culture or want to delve into history there are many possibilities, including museums and beautiful gardens.
For the real nature lover there is an extensive walking and cycling network present, this allows you to enjoy the beautiful nature. Those who want to pick out a fishing rod and enjoy a fishing holiday are at the right address at De Bremerberg. There are many fishing places in the vicinity of the bungalow park.
Still looking for something more exciting? Then visit the theme parks in the area, including Walibi Holland. Who knows you might make a spectacular roller coaster ride during your holiday and then return to "De Bremerberg"!
Natural areas, parks and gardens
Cycling, hiking and fishing
You go on the water with a special jet boat, you take a seat on the aft deck, you are tied to an already open parachute. Then the boat makes speed and you are slowly hoisted up and before you know it you are floating in the air. You are parasailing! With two at the same time is also possible. You reach a height of 150 meters. You have a wide view of Harderwijk. It can be even higher, up to 400 meters!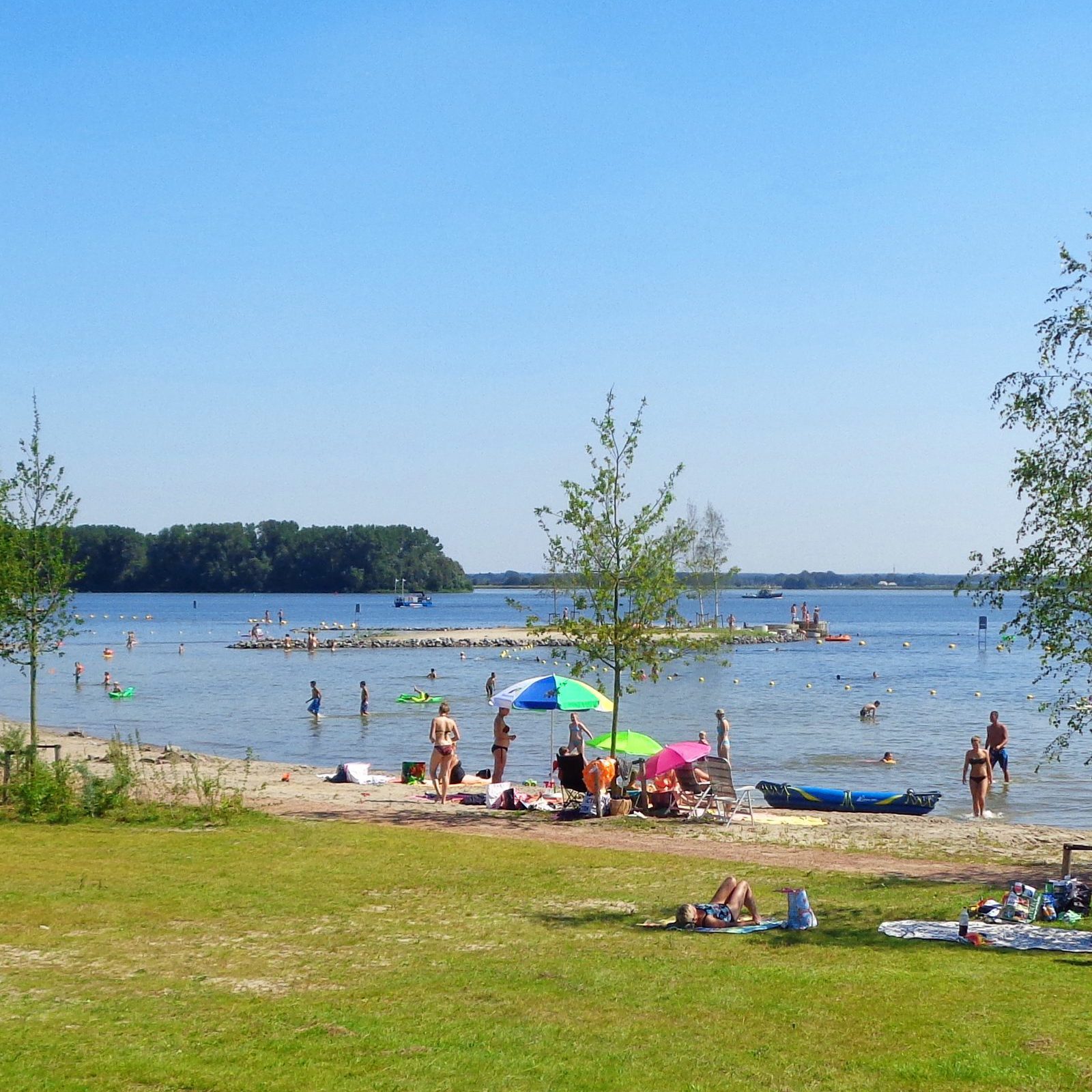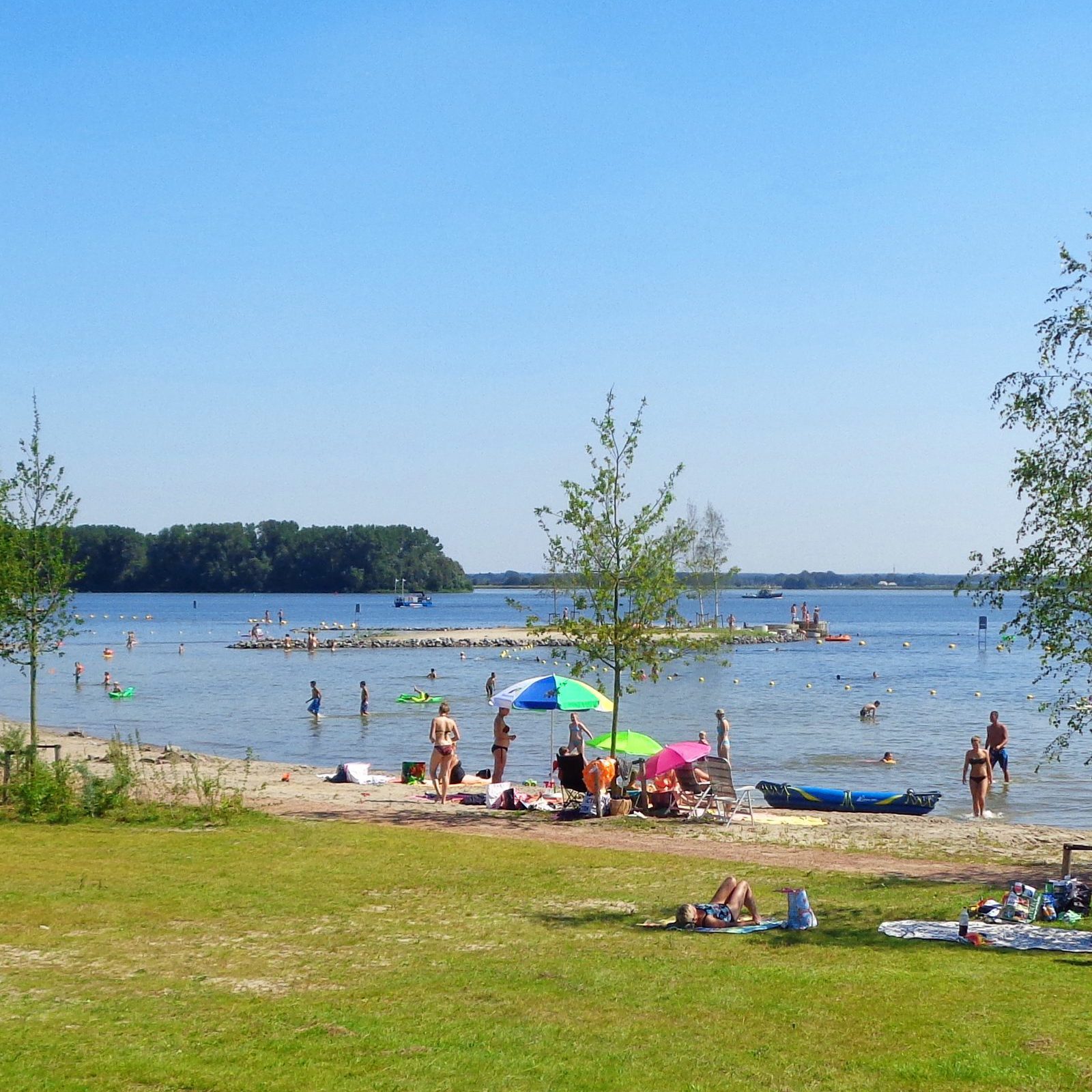 Stranden
De stranden zijn vrij toegangkelijk met fiets of lopend.
Het Boschbergstrand (links) ligt ca 5 - 10 min. lopen vanaf Bungalowpark de Bremerberg.
De Bremerbaai (rechts) kunt u per fiets makkelijk bereiken.
Rondvaarten over het Veluwemeer.
In juli en augustus (buiten deze maanden op aanvraag) vanuit Elburg korte rondvaarten. Rederij Randmeer is tegenover de oude vispoort in Elburg
Tijdens deze vaartochten kunt u genieten van koffie met gebak of een complete lunch, een quick lunch, een koffietafel of een broodbuffet.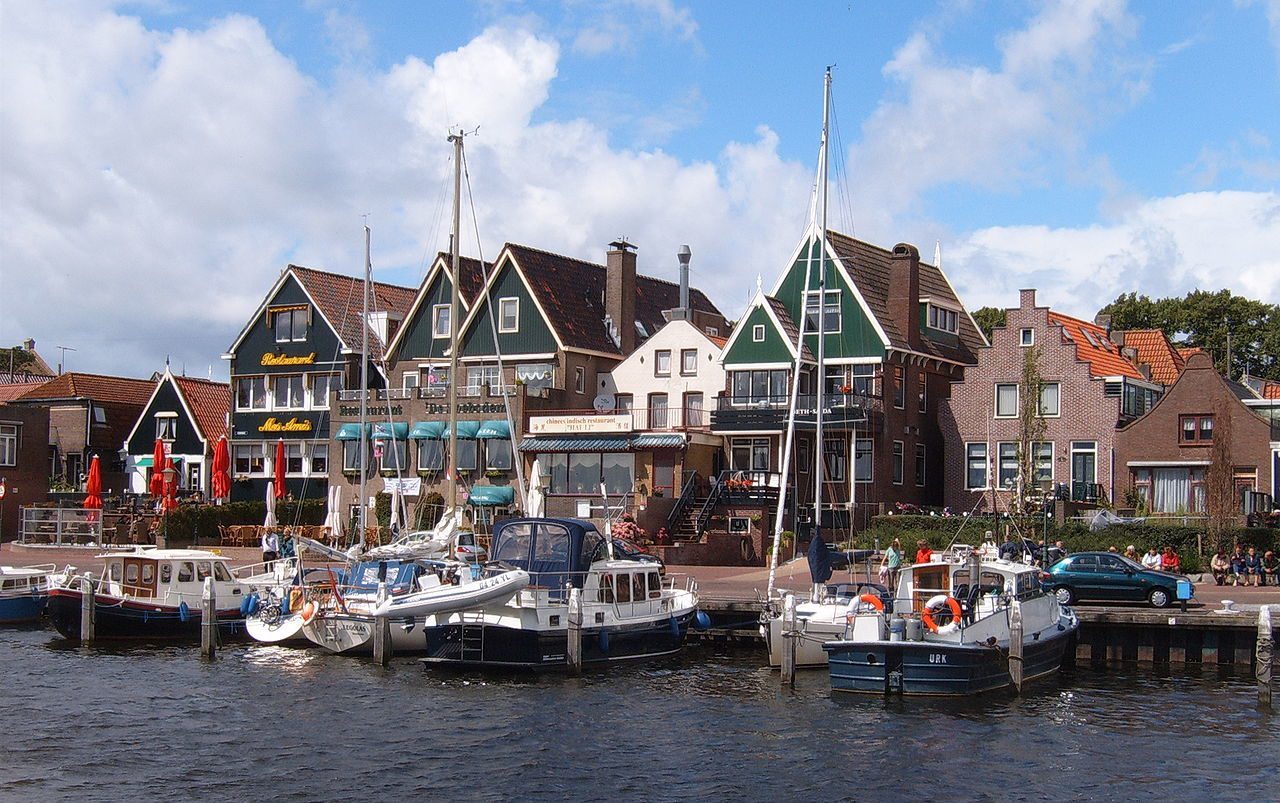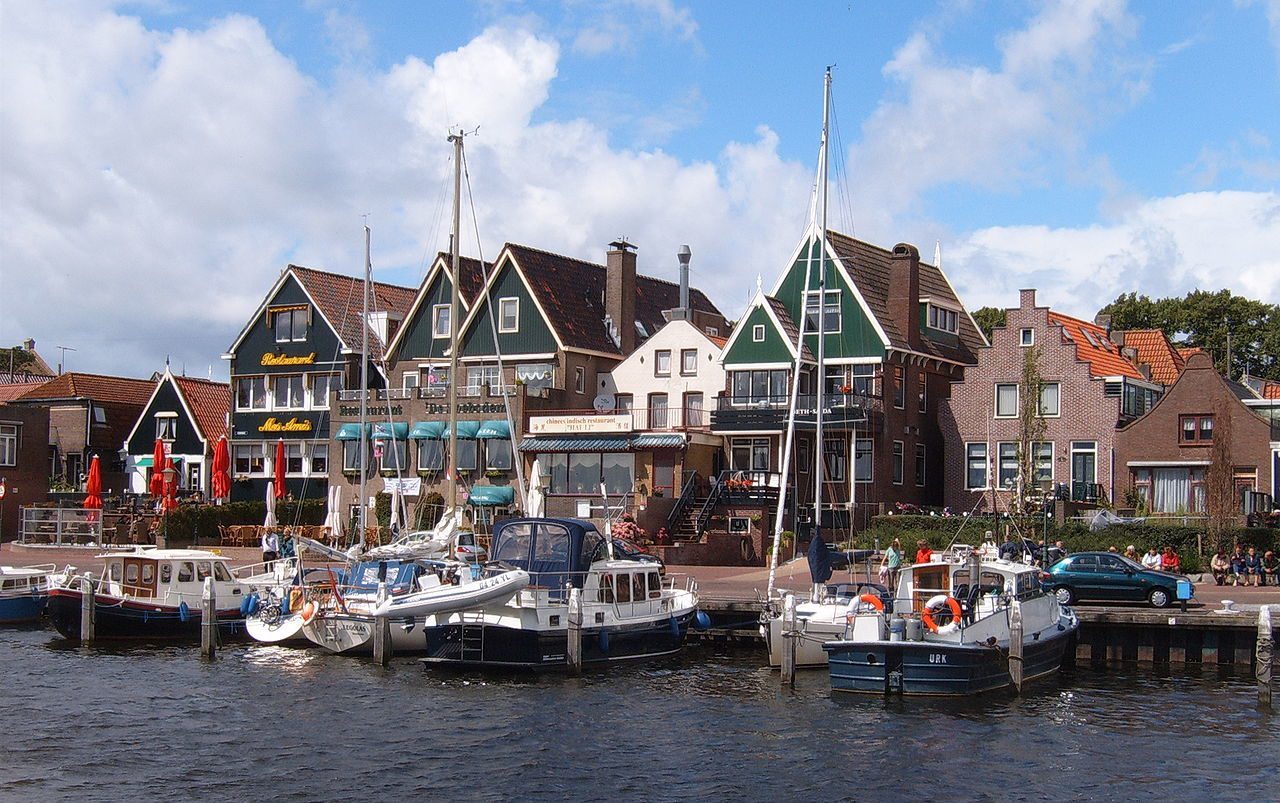 Dagtocht Elburg - Urk
Op maandagen in de zomer vertrekt een luxe salonboot van Rederij Randmeer vanaf de kade van Elburg voor een dagtocht naar Urk. Bij deze tocht vaarut u door verschillende randmeren en het Ijsselmeer, waarna u vervolgens aan komt in Urk. Hier heeft u geruim de tijd om plaatsje te verkennen. Voor prijs en beschikbaarheid kijkt u op de website.
Vanaf de verhuurlocatie in Elburg kunt u alle kanten op. U kunt rustig de historische haven van Elburg bekijken vanaf een andere kant. Natuurlijk kunt u ook richting het Veluwemeer of Drontenmeer varen. Hier vindt u een aantal leuke eilandjes of havens met restaurant waar u kunt aanleggen.
Huren bij De Randmeren is snel en veilig het water op met een schone en complete boot. U huurt altijd inclusief brandstof, zwemvesten en waterkaart. Door de ligging direct aan het Veluwemeer bent u snel op het water.
Iets vergeten? De Randmeren heeft een uitgebreide watersportwinkel waar u van alles voor onderweg kunt aanschaffen.
Zeilschool De Randmeren is een moderne zeilschool met een breed pakket aan opleidingsmogelijkheden.
Gecertificeerd door de Commissie Watersport Opleidingen (CWO) leiden wij op voor landelijk erkende diploma's. Centraal gelegen tegenover Harderwijk ontvangen ze cursisten. Ze bieden: zeillessen voor jongeren, zeillessen voor volwassenen en wedstrijdzeilen.