Veluwe lake
Theme parks
Aquatics
Bicycles
Nature areas
Surroundings | Something for everyone
Within a radius of 10 km from Bungalowpark De Bremerberg, there are plenty of recreational opportunities. Whether you want to put on your walking shoes, relax completely, make an active holiday or want to experience endless fun during one of the many water sports activities. For those who like to sniff culture or want to delve into history there are many possibilities, including museums and beautiful gardens.
For the real nature lover there is an extensive walking and cycling network present, this allows you to enjoy the beautiful nature. Those who want to pick out a fishing rod and enjoy a fishing holiday are at the right address at De Bremerberg. There are many fishing places in the vicinity of the bungalow park.
Still looking for something more exciting? Then visit the theme parks in the area, including Walibi Holland. Who knows you might make a spectacular roller coaster ride during your holiday and then return to "De Bremerberg"!
Natural areas, parks and gardens
Cycling, hiking and fishing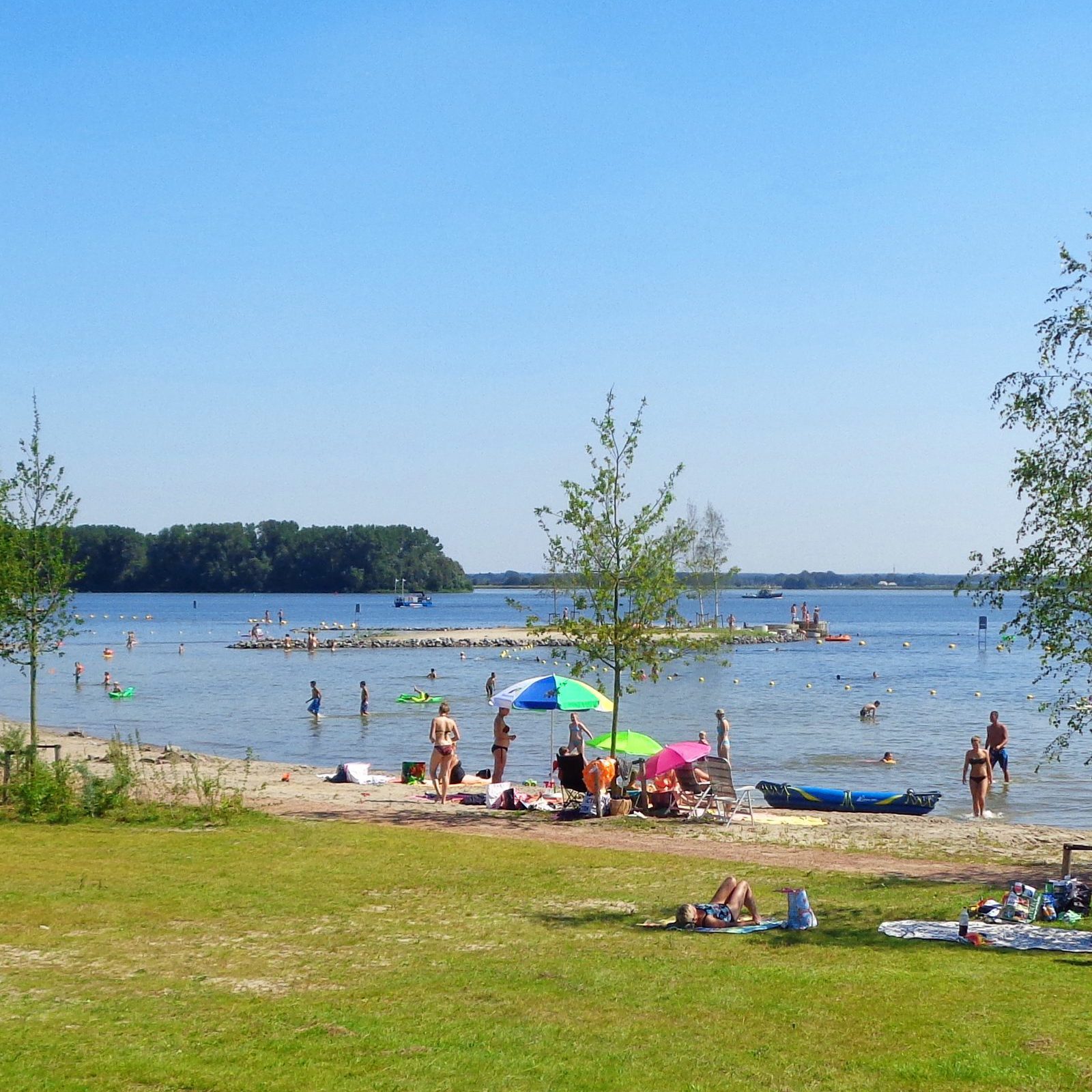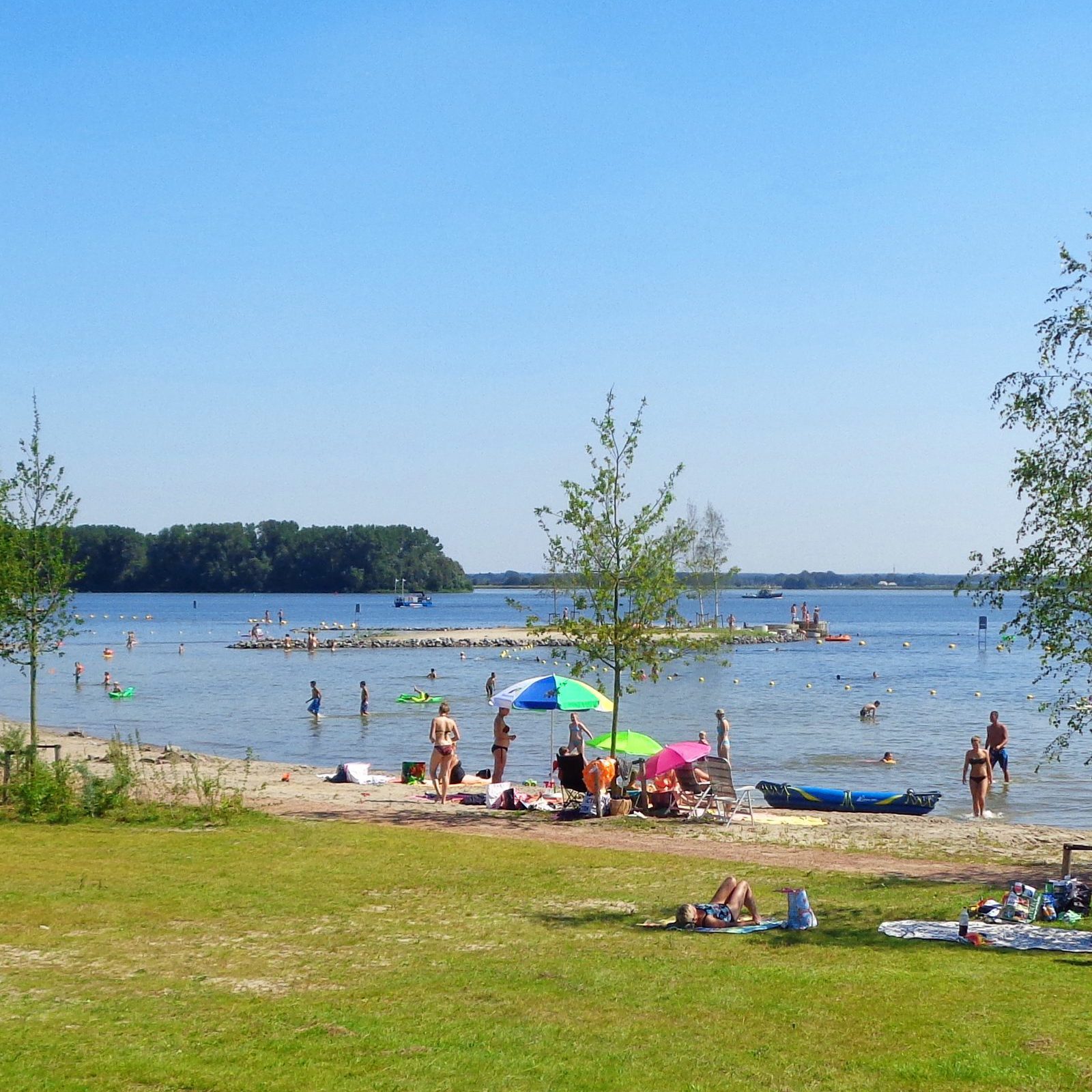 Beaches
The beaches are freely accessible by bike or on foot. The Boschbergstrand is a 5 - 10 minute walk from the Bremerberg. You can easily reach Bremerbaai beach by bike in about 10 minutes. Bremerbaai is the swimming beach on the Veluwe. The beautiful newly constructed beach is interspersed with pieces of grass and has plenty of shade. At the beach, the foot and bicycle ferry sails from the pier back from Nunspeet to Bremerbaai, making an ideal connection between the Veluwe and the new land possible.
In July and August (outside these months on request) we also provide short boat trips from Elburg. From 12.00 we leave every hour for a 50-minute round trip on the Veluwemeer. A beautiful lake with lots of natural beauty and recreational opportunities. You will find Rederij Randmeer opposite the old fish gate in Elburg.
You go on the water with a special jet boat, you take a seat on the aft deck, you are tied to an already open parachute. Then the boat makes speed and you are slowly hoisted up and before you know it you are floating in the air. You are parasailing! With two at the same time is also possible. You reach a height of 150 meters. You have a wide view of Harderwijk. It can be even higher, up to 400 meters!
Cruises on the Veluwe.
Short cruises from Elburg in July and August (outside these months on request). Shipping company Randmeer is opposite the old fishing port in Elburg
During these cruises you can enjoy coffee with cake or a complete lunch, a quick lunch, a coffee table or a bread buffet.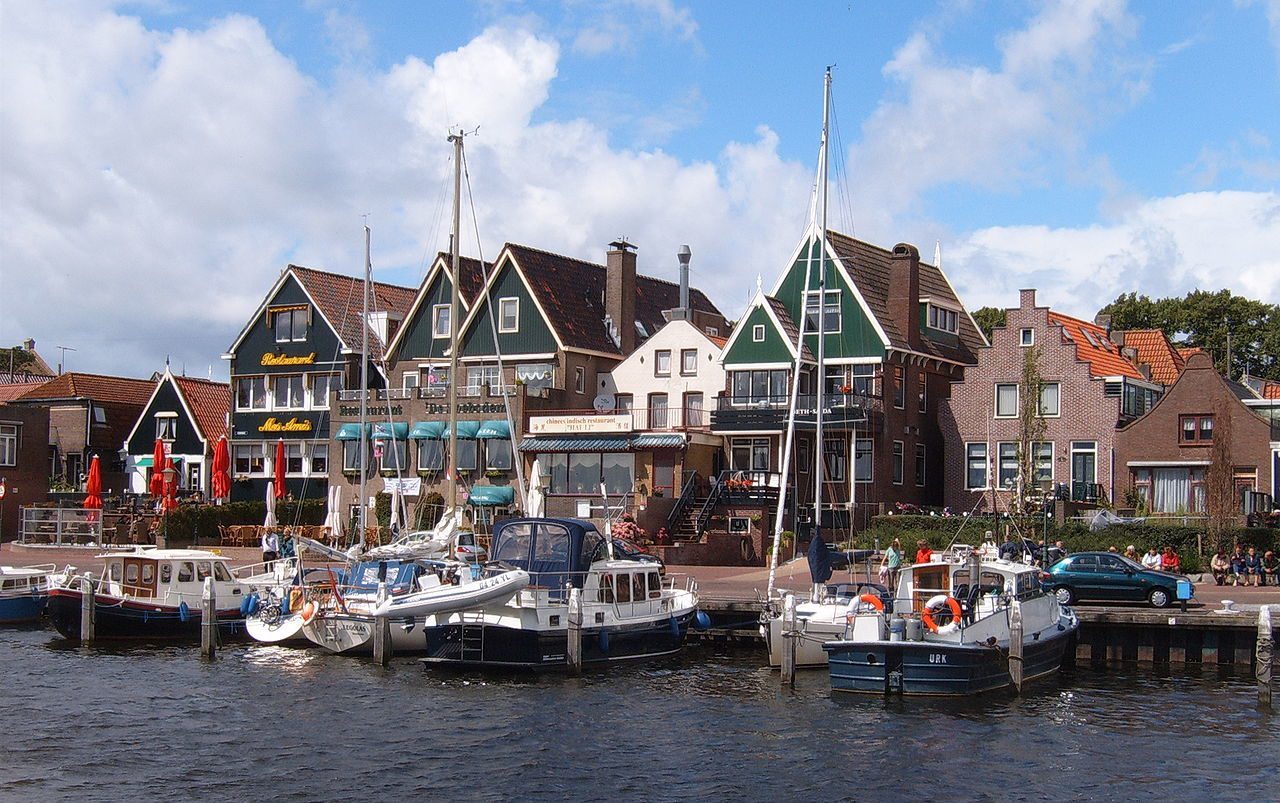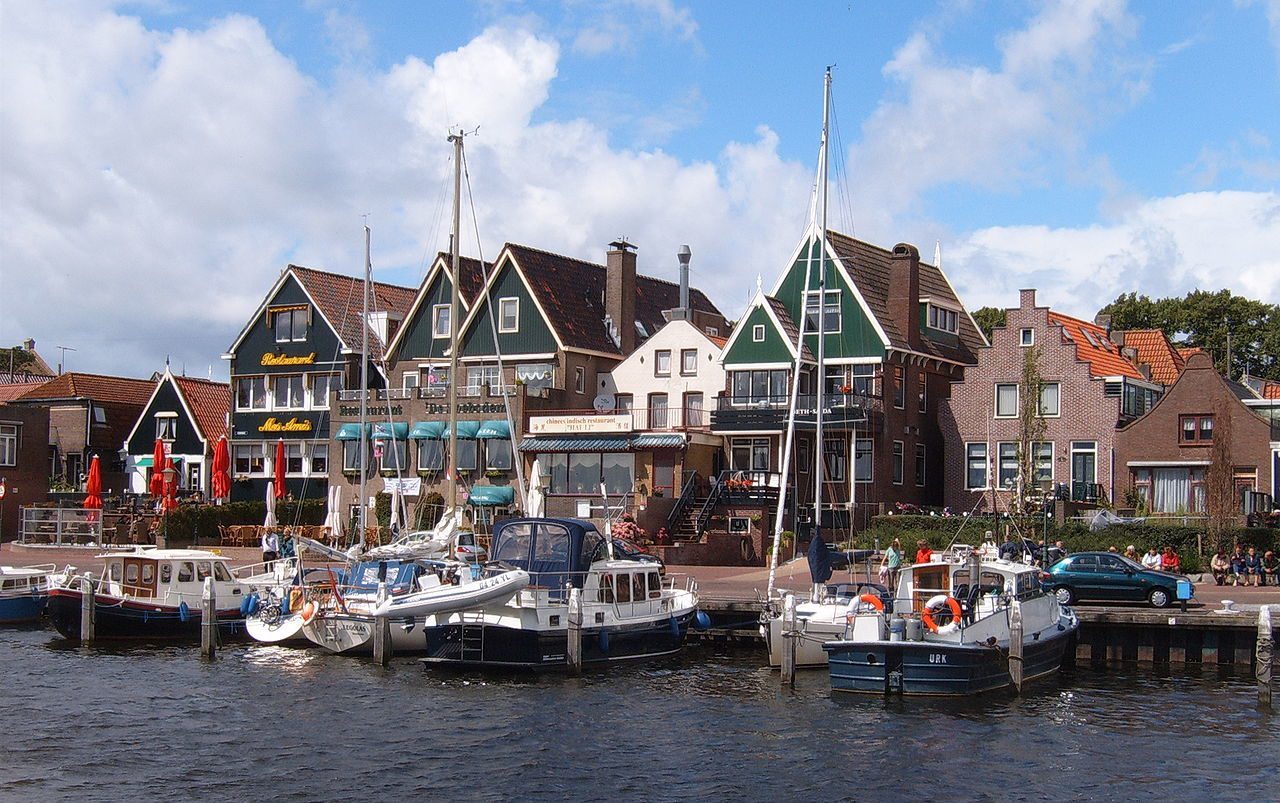 Day trip Elburg - Urk
On Mondays in the summer, a luxury saloon boat from Rederij Randmeer leaves from the Elburg quay for a day trip to Urk. During this trip you will sail through various Randmeer lakes and the Ijsselmeer, after which you will arrive in Urk. Here you have plenty of time to explore the town. For price and availability, check the website.
You can go either way from the rental location in Elburg. You can quietly view the historic port of Elburg from a different side. Of course you can also sail towards the Veluwemeer or Drontenmeer. Here you will find a number of nice islands or harbors with a restaurant where you can moor.
Renting at De Randmeren is fast and safe on the water with a clean and complete boat. You always rent including fuel, life jackets and water maps. Because of its location directly on the Veluwemeer you are quickly on the water.
Forget something? De Randmeren has an extensive water sports store where you can purchase everything for the road.
Sailing school De Randmeren is a modern sailing school with a wide range of training options.
Certified by the Water Sports Training Committee (CWO) we train for nationally recognized diplomas. Centrally located opposite Harderwijk, they receive students. They offer: sailing lessons for young people, sailing lessons for adults and competitive sailing.
Summer fair's and markets
Wednesdays: July 24 and 31, August 7, 14 and 21.
This year you can once again go on a bargain hunt during the pleasant Vestingdagen that are held annually in WinkelVesting Elburg. During the Fortress Days there is much to see, do, taste and experience. Everywhere there are stalls with offers where you can look back. There will be a merry-go-round and a puppet show at the egg market (near Rosas). For the children there is a rug market.
In the evening from 8 p.m. there will be music from the bandstand on the Vischmarkt. In short, something for everyone.
Thursdays: July 26, 2, 9, 16 and 23 August
Kamper Ui (t) days the annual fair on Thursday, which again attracts tens of thousands of visitors to Kampen for the 47th time. Special bargains - from clothing to art - are displayed throughout the city center. Of course you can also enjoy tasty snacks in many places. Enjoy cozy live music on the terraces. The fair with a different theme every week lasts from 10 a.m. to 5 p.m. In the evenings it is still pleasant with live music on the various terraces. So come to Kampen for a fun day out with the whole family!
Saturdays: 13, 20 and 27 July, 3, 10, and 17 August.
For years, six Saturdays in July and August have been dominated by live music and fun at the Markt in Harderwijk. Every Saturday has a different theme, so every Saturday a different band creates the right atmosphere. From 4 pm you can enjoy a relaxed tune, sing along on the latest hits and be seduced into swinging dance moves. An ideal evening to meet old acquaintances and get carried away by the beats while enjoying a snack and a drink.
From Thursday 8 to Saturday 10 August
Dronten is once again full of festivities during the 28th edition of the Meerpaaldagen. The program includes a fair, workshops, family day, senior day, children's activities, Drontens Got Talent and the JMC street festival. Lots of live music every evening with many famous artists.
Wednesdays 2019: July 3 and 17, August 7, and 28.
In the shopping streets of the former island in the Zuiderzee with the old, picturesque center of Urk, pleasant summer fairs are held. With the ports and sights within walking distance. You can already stroll through the old village of Urk, searching for bargains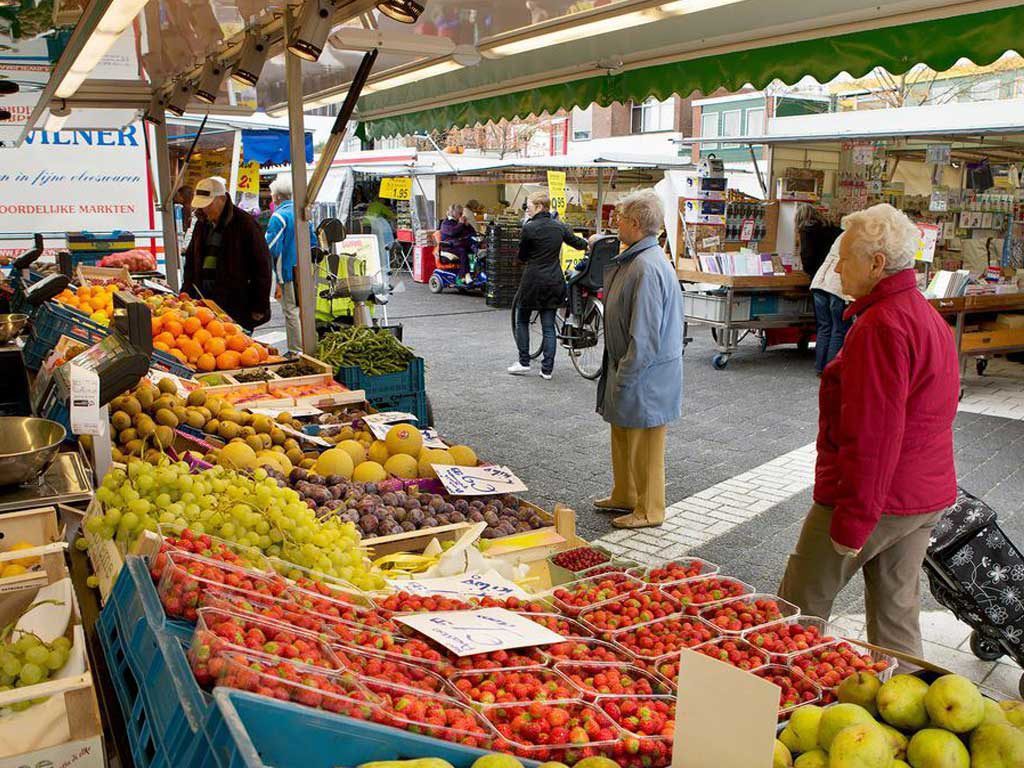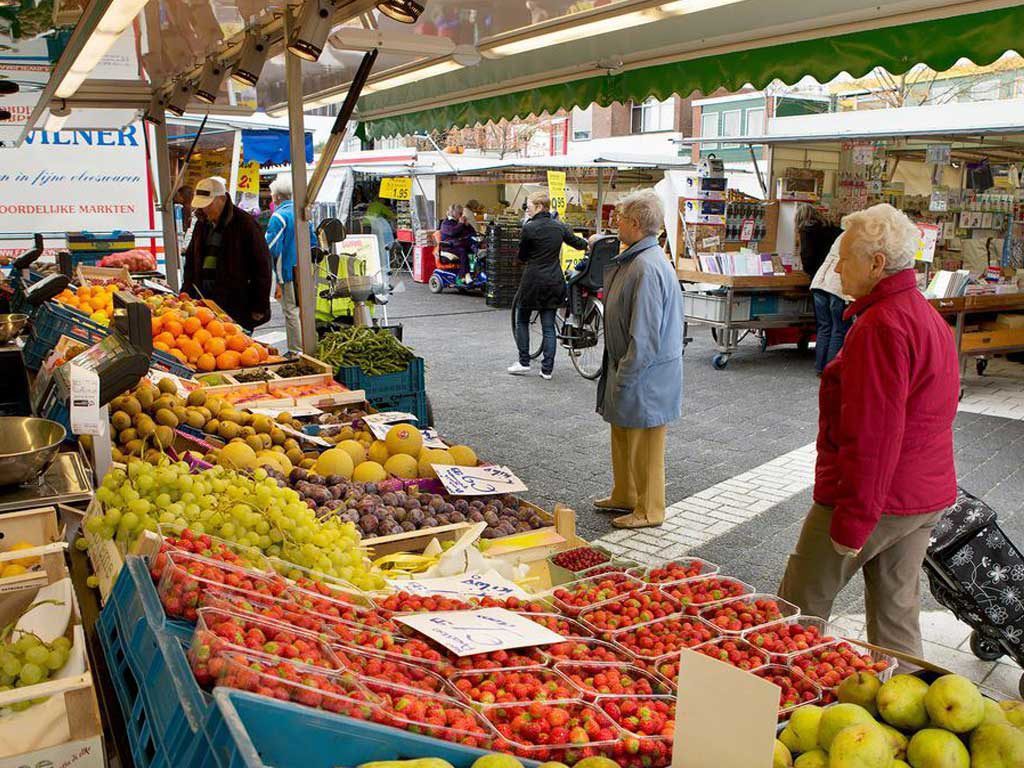 Weekmarkten
| | | |
| --- | --- | --- |
| Maandagmorgen | Kampen | 08:00 - 13:00 |
| Dinsdagmorgen | Elburg | 08:30 - 12:30 |
| Woensdagmorgen | Dronten | 08:00 - 13:00 |
| Woensdagmiddag | Biddinghuizen | 13:00 - 17:00 |
| Donderdag | Nunspeet | 08:00 - 12:30 |
| Vrijdagmorgen | Zwolle | 08:00 - 12:00 |
| Zaterdagmorgen | Harderwijk | 09:00 - 12:00 |