Walibi Fright Nights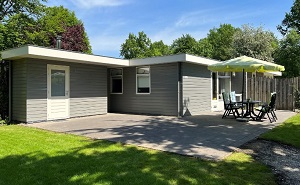 Come and experience horrors at Walibi in October during the most horrific event in Europe! The Most Intense Experience. Zombies, diabolical demons and bloody Rednecks gather in the Walibi Holland amusement park. More fear, more tension and horribly different from previous years. Prepare for a once in a lifetime experience. Literal.
After an exciting day you can spend the night in your own comfortable bungalow at De Bremerberg.