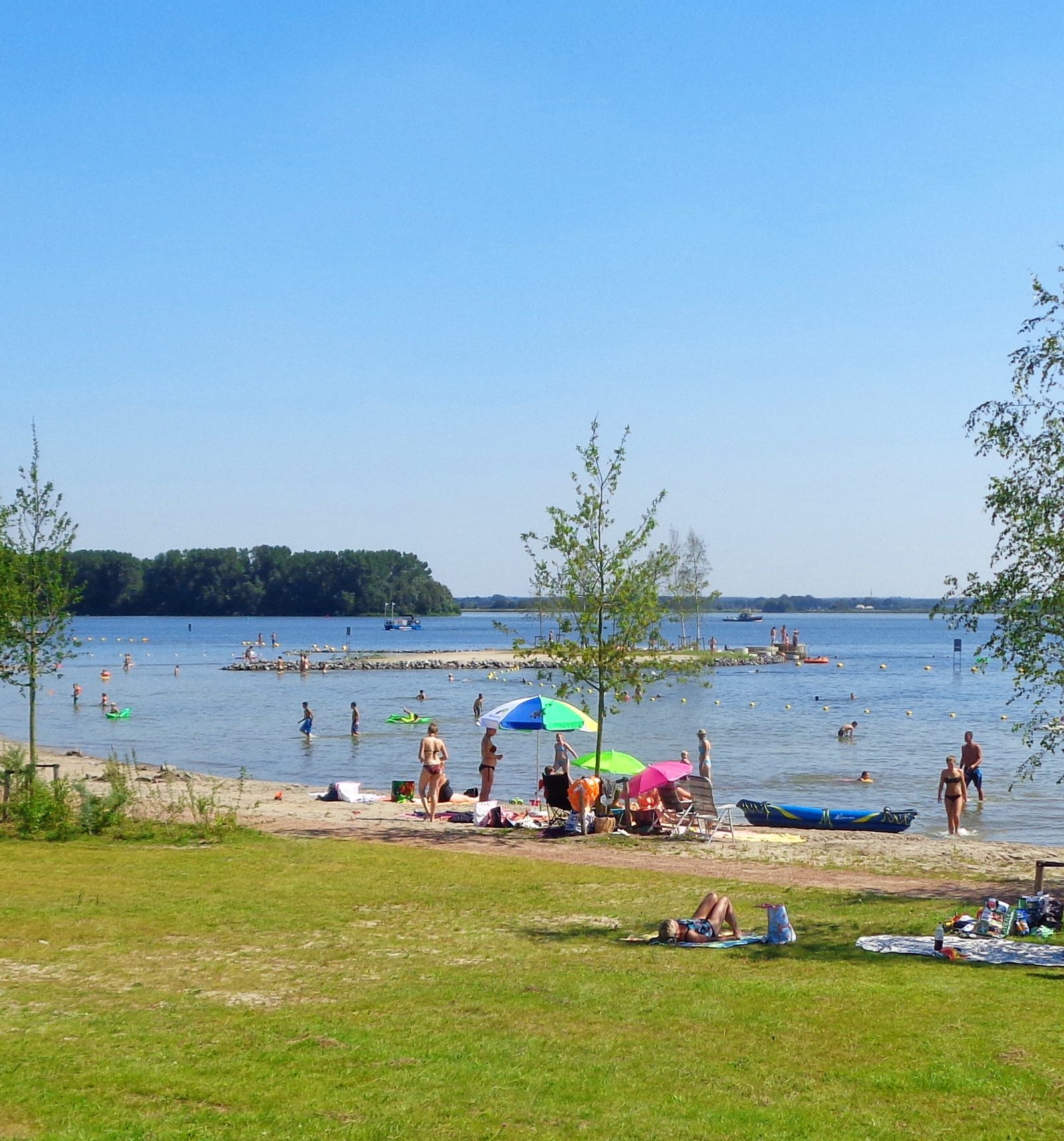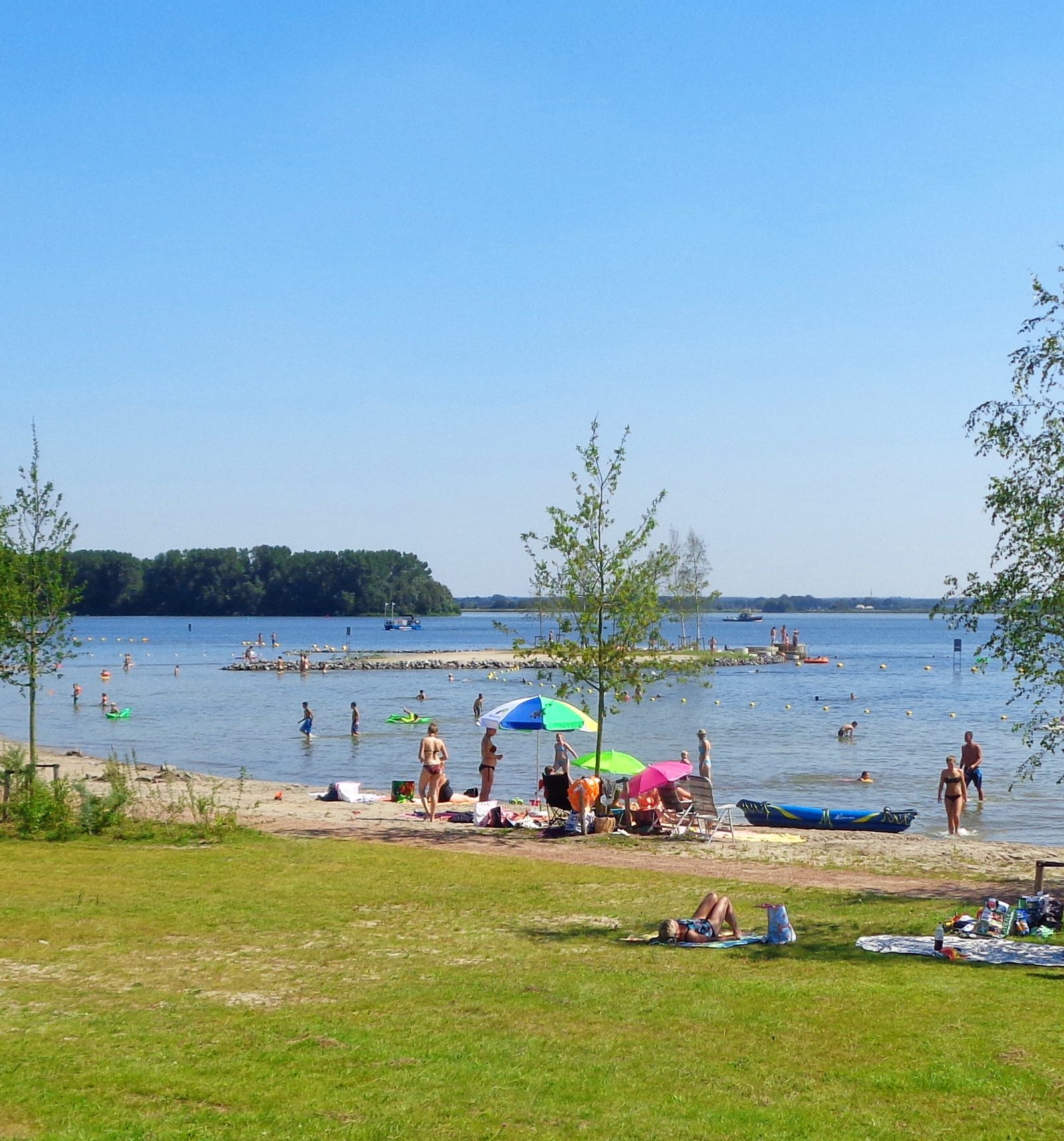 Beaches
The beaches are freely accessible by bike or on foot. The Boschbergstrand is a 5 - 10 minute walk from the Bremerberg. You can easily reach Bremerbaai beach by bike in about 10 minutes. Bremerbaai is the swimming beach on the Veluwe. The beautiful newly constructed beach is interspersed with pieces of grass and has plenty of shade. At the beach, the foot and bicycle ferry sails from the pier back from Nunspeet to Bremerbaai, making an ideal connection between the Veluwe and the new land possible.
Open again from April, 2022. More than a hundred beautiful images and representations made of sand. The theme is "Dutch History" and that results in beautiful performances. There's another puzzle hunt. So test your general knowledge: who was William of Orange, what does VOC stand for, what did Christiaan Huygens invented and what did Erasmus actually do?
This small-scale fairytale park is an ideal day out for families or grandparents with small children. Peek inside at the houses of the gnome village and always look at another scene.
In Batavia Stad Amsterdam Fashion Outlet you will find more than 250 national and international fashion brands such as Polo Ralpf Lauren, Nike, Michael Kors, Tommy Hilfinger, Guess and Hugo Boss who give a 70% discount on their collection. Experience 363 days a year 7 days a week, a complete shopping experience.
At Hanneke's picking garden you can pick your own bouquet on a large piece of land in Biddinghuizen! You will receive a basket and a pair of scissors from Hanneke. Now you can choose the most beautiful flowers for a self-composed and original bouquet. In the spring, the Tulip picking garden is also open, where you can pull a bunch of tulips out of the ground. In the greenhouse you can drink a cup of coffee or tea with a treat, while enjoying the view of the blooming garden.
National monument Waterloopbos near Marknesse is a historic open-air laboratory in a beautiful polder forest. Hundreds of studies have been conducted here into the behavior of water. You will find remnants of the research into the Delta Works.
Marked walking routes lead you past the models of waterworks that lie like ruins in the forest.
Roggebotzand is the oldest forest in Eastern Flevoland where the pine marten jumps through the treetops or come face to face with a deer, the sea eagle can also be found regularly in the Rottebotzand. The Koningin Wilhelminabos, memorial forest of the Dutch Cancer Society is also located in the Roggebotzand.
View the opening hours of the reception of the reception of Bungalowpark De Bremerberg. Tel: +31-321331659
The Bremerberg forest is part of the Randmeer Forests, a green belt behind the dikes in eastern Flevoland. It is a young polder forest. The best known residents are roe deer and fox, but gradually the badger also appears. All kinds of obstacles have been placed in the forest, for both riders and drivers. It is certainly worthwhile to visit this forest as a cross or a driving enthusiast.
You can easily reach Bremerbaai beach by bike in about 8 minutes. Bremerbaai is the swimming beach on the Veluwe. The beautiful newly constructed beach is interspersed with pieces of grass and has plenty of shade.
In July and August (outside these months on request) we also provide short boat trips from Elburg. From 12.00 we leave every hour for a 50-minute round trip on the Veluwemeer. A beautiful lake with lots of natural beauty and recreational opportunities. You will find Rederij Randmeer opposite the old fish gate in Elburg.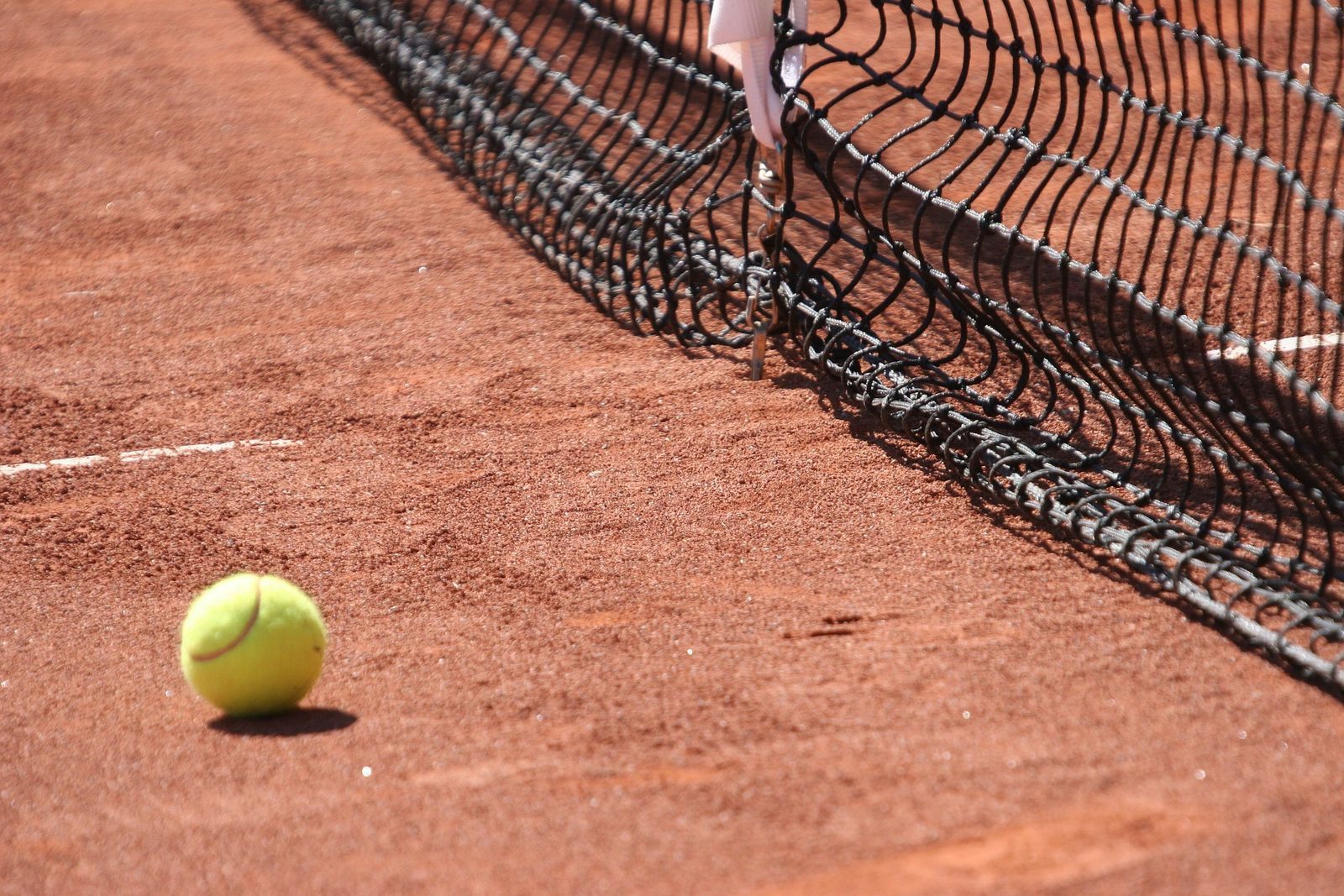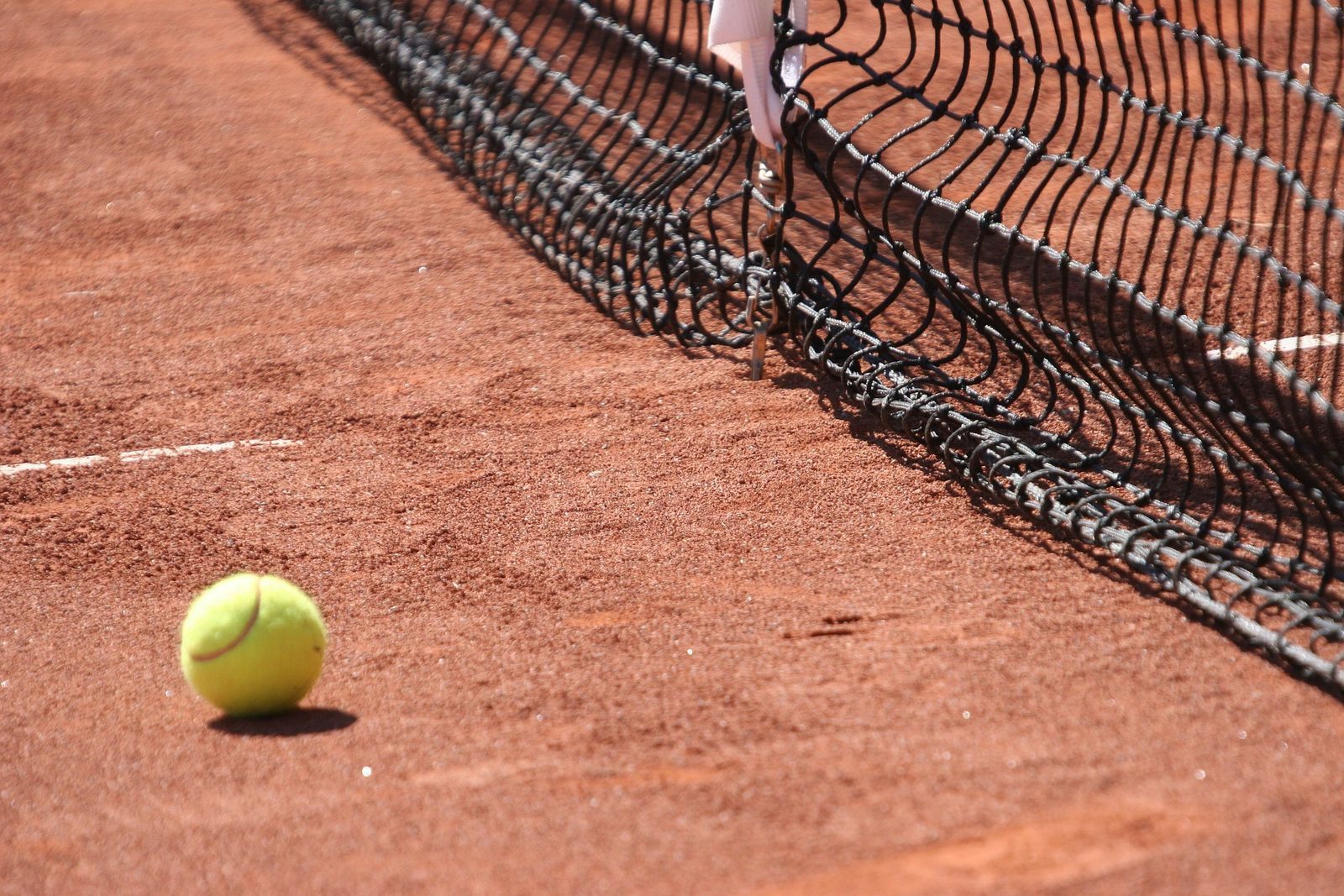 All-weather tenniscourt
Our two all-weather tennis courts are available to guests all year round!
Tennis rackets are available at the reception against deposit.
The Kidsroom is open from 08:00 to 21:00. You can play table tennis, table football, crafts etc. There is also a large computer wall screen.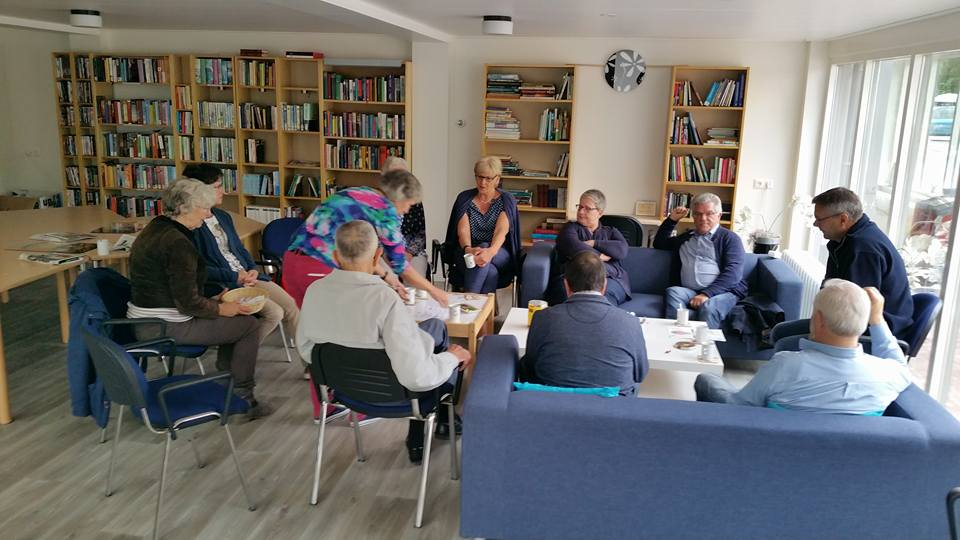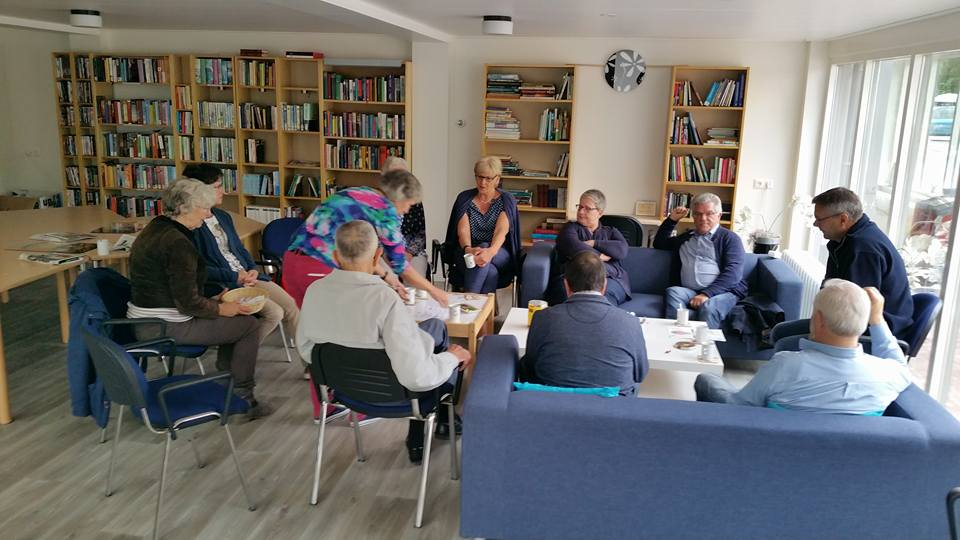 Library
The Library is open from 08:00 to 21:00. There is a good WIFI connection, at the reception you get a WIFI code.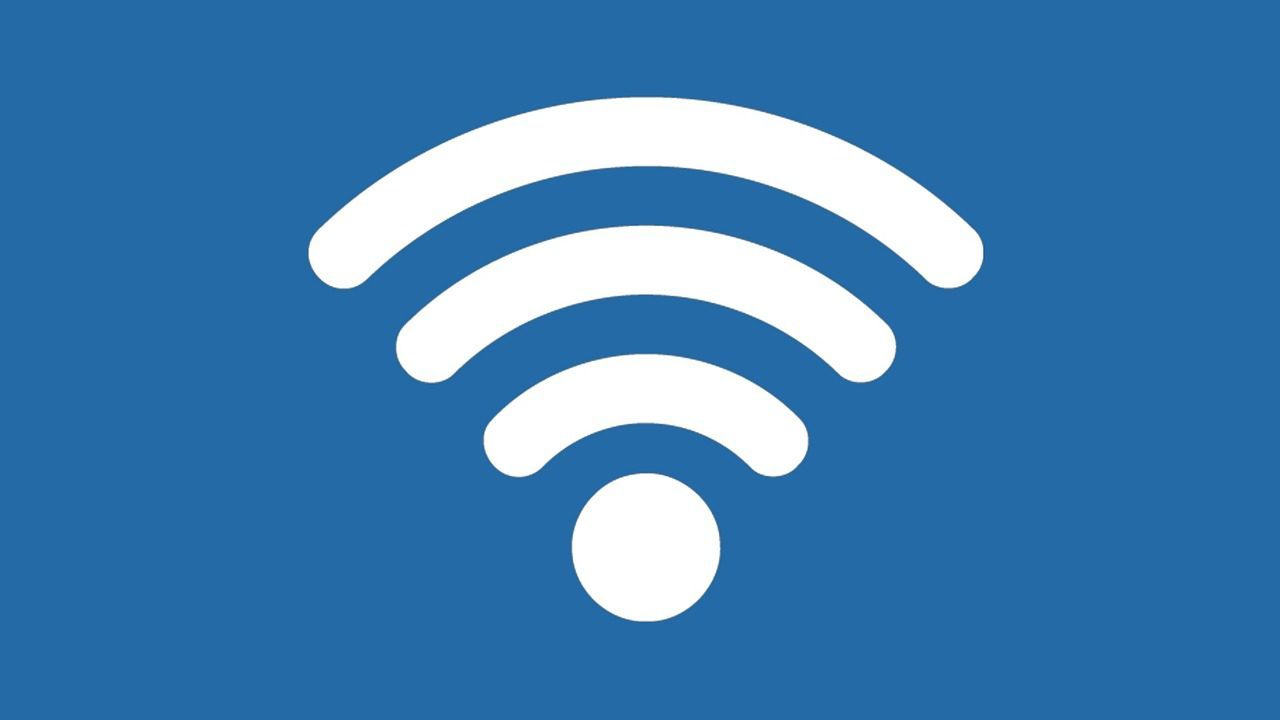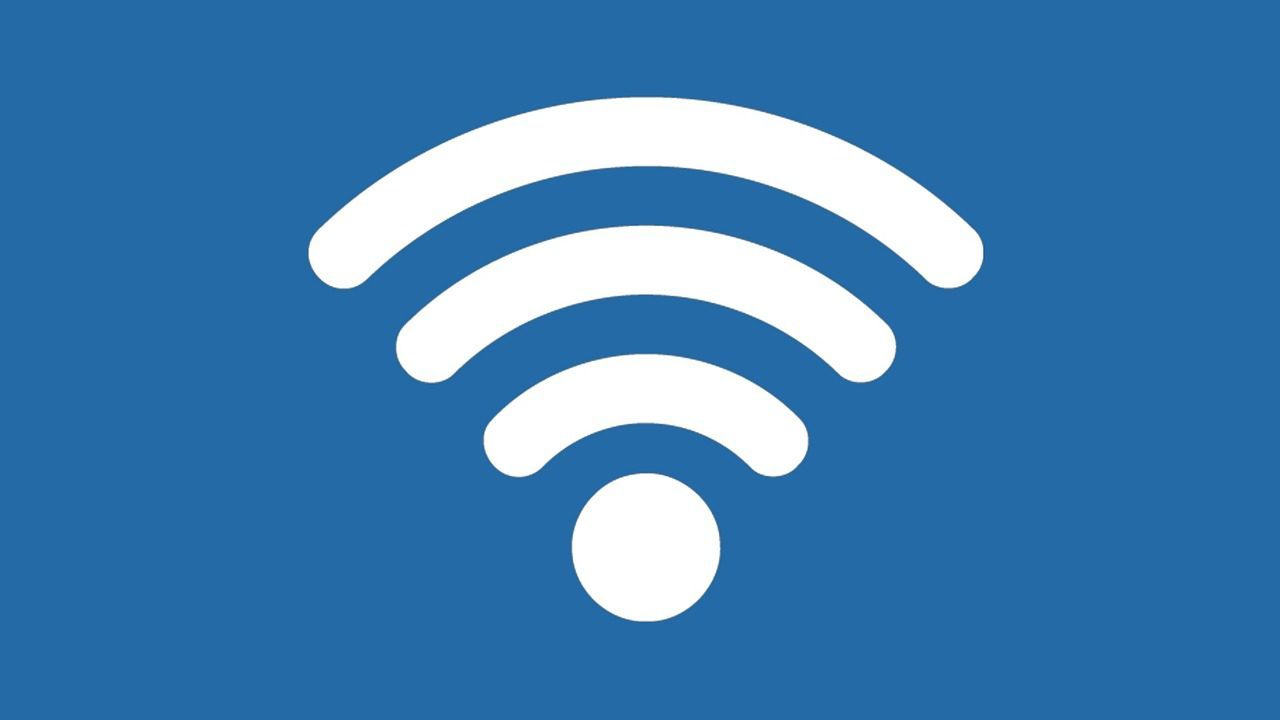 WiFi
Each bungalow has its own WIFI connection, there is a separate code around the reception.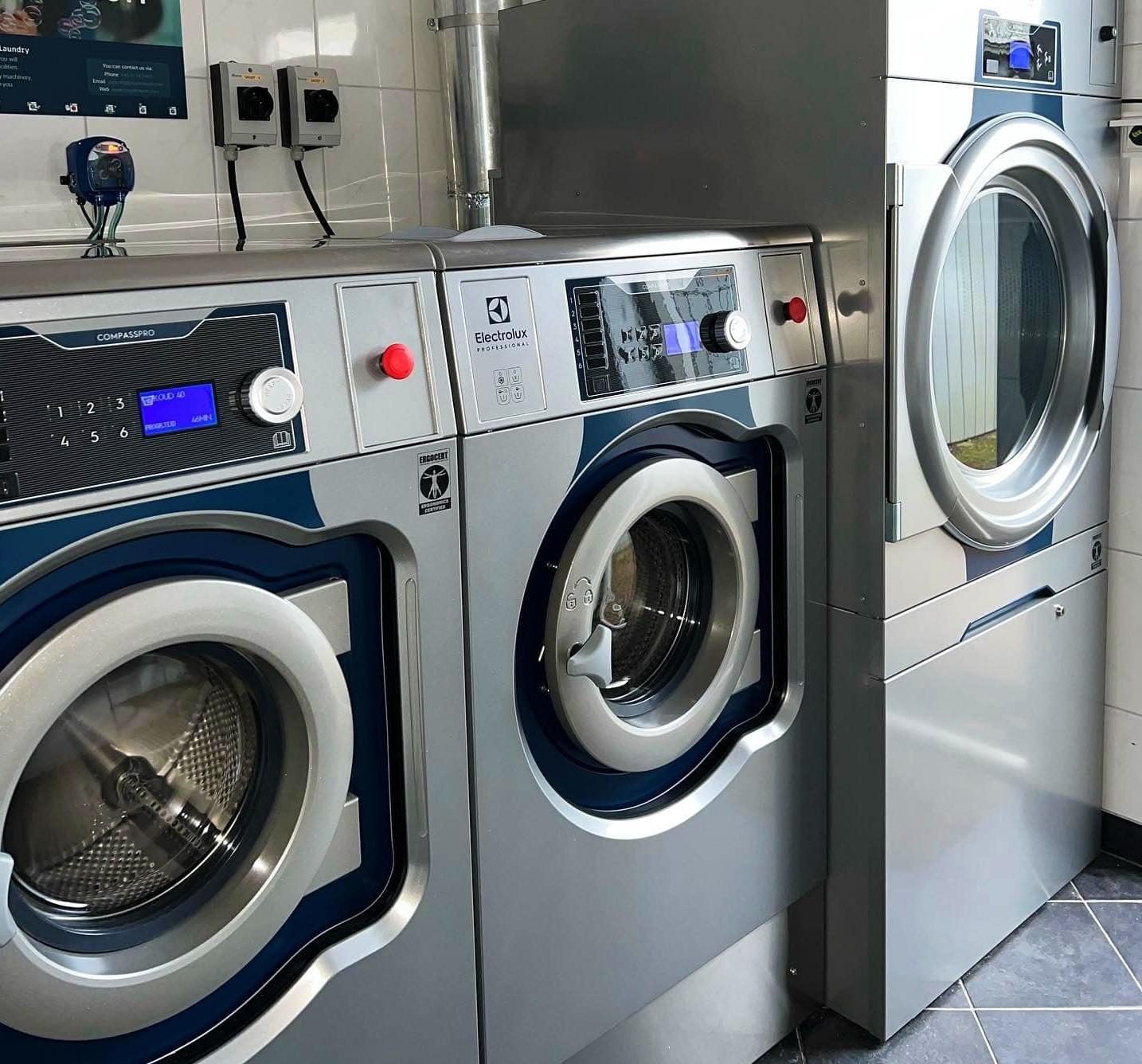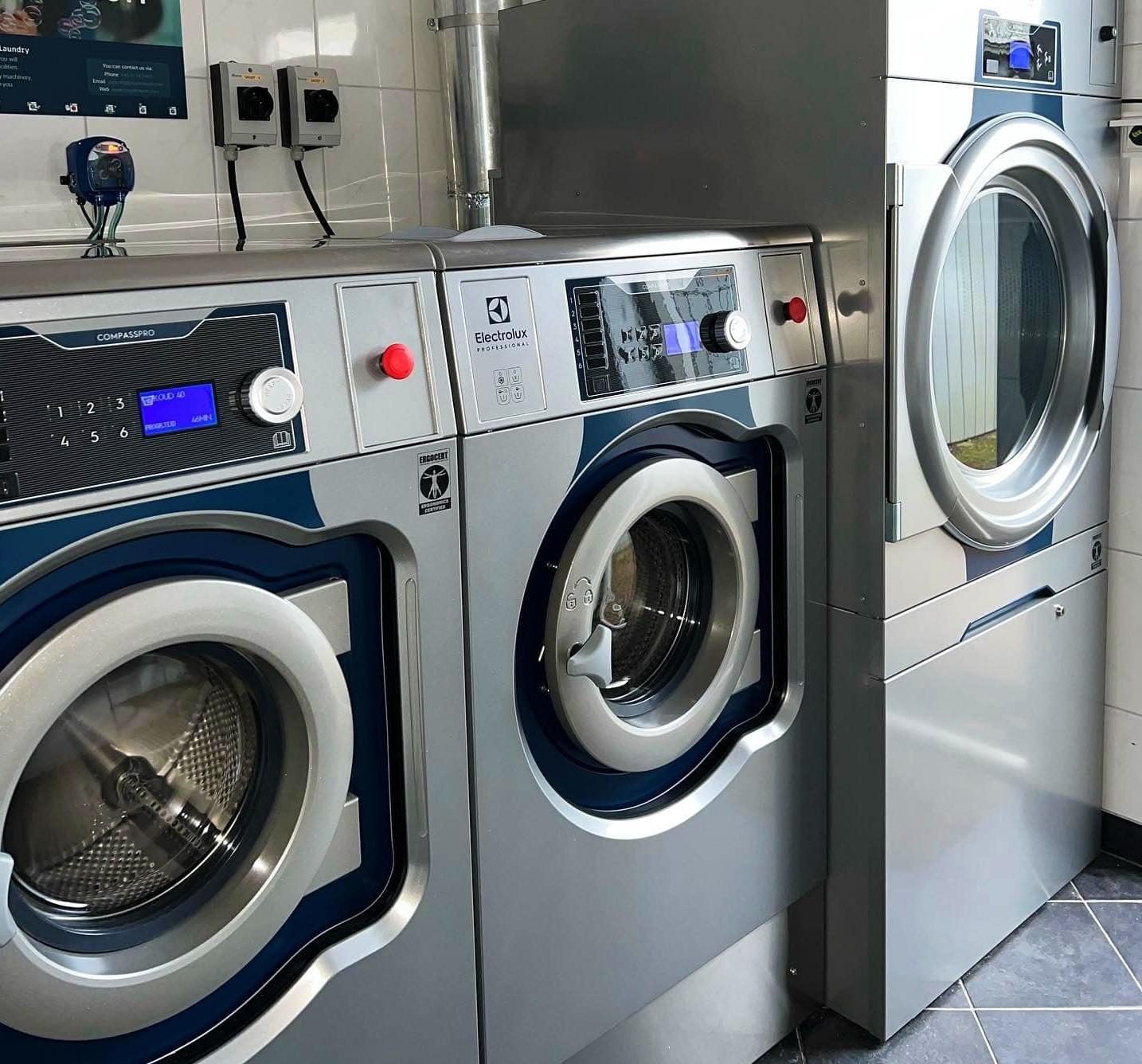 Laundry service
Our laundry is available to visitors all year round!
Per wash, including detergent € 5,00 - Per drying € 2,00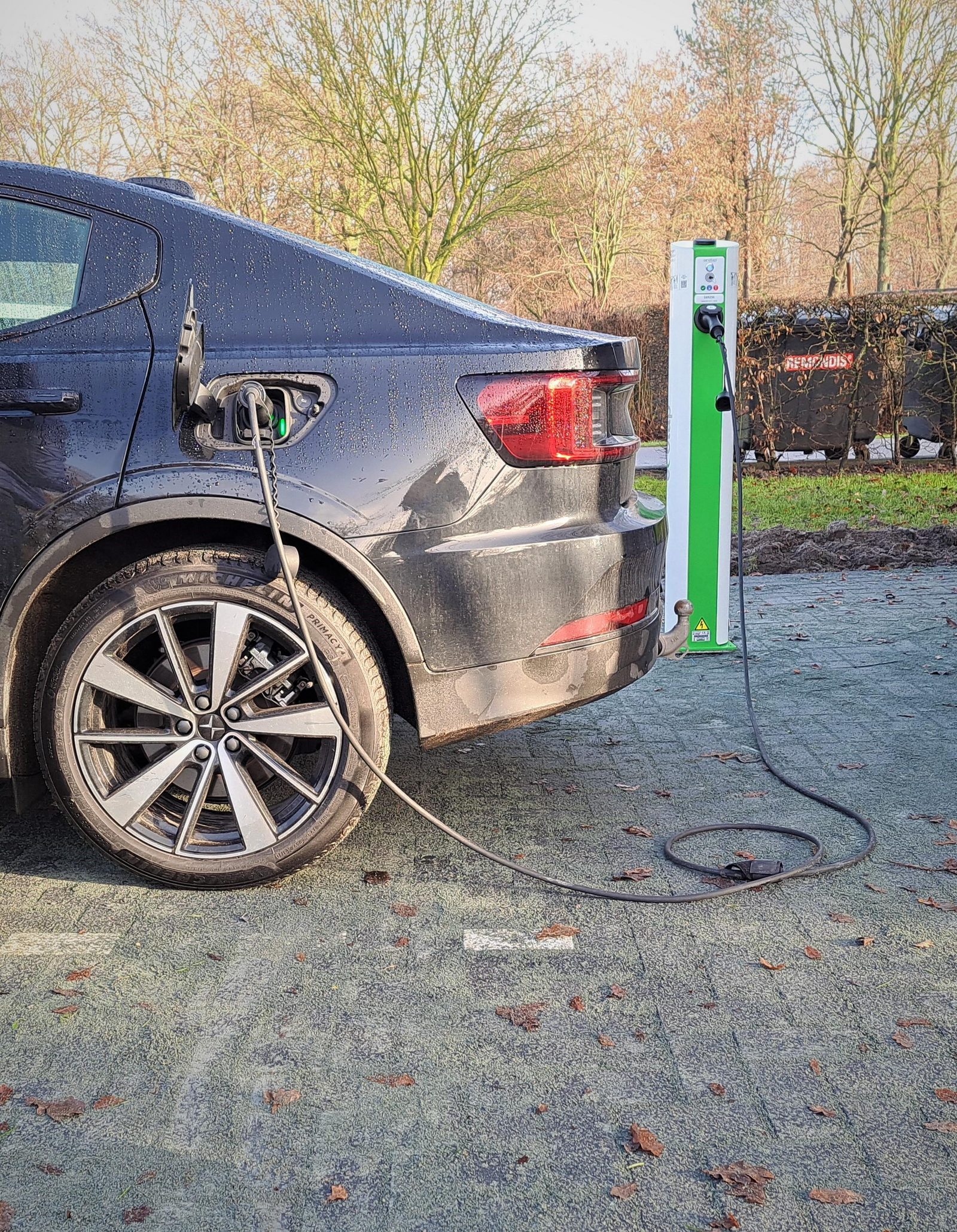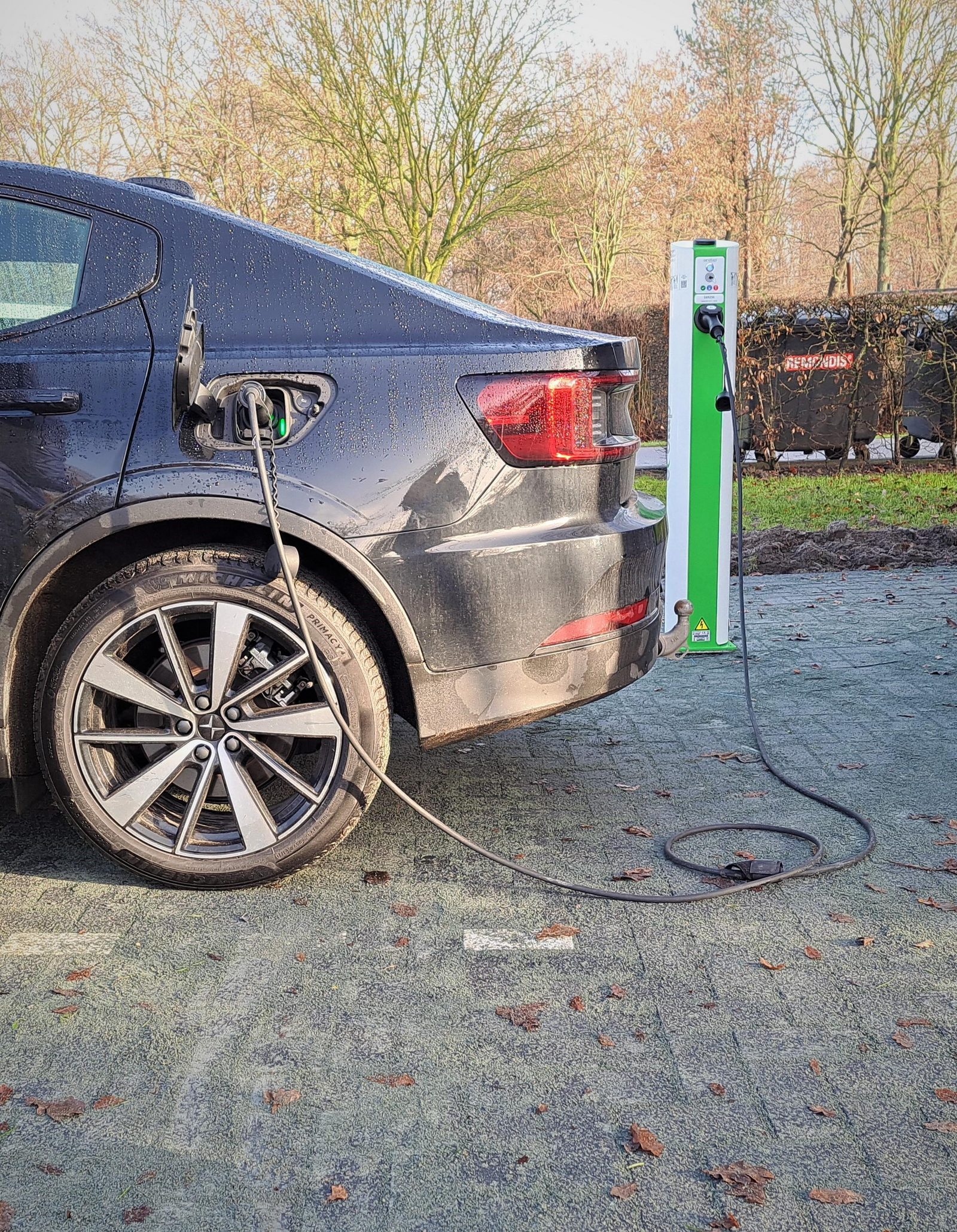 Charging stations
Bungalowpark de Bremerberg has 2 charging stations that can only be used by members, guests and tenants. The rate is € 0.80 per kWh.
De Zwaluw is a cozy place to enjoy a snack and drink inside or on the terrace. This is (partially) open for a number of weeks in the summer.